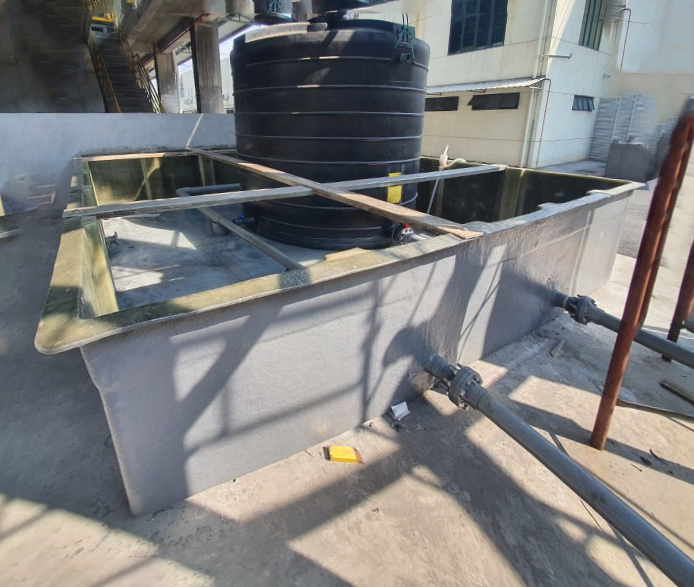 Fiberglass reinforced plastics double containment tank
Introducing our high-quality Fiberglass Reinforced Plastics (FRP) double containment tank, designed to provide unparalleled safety and environmental protection. Our double containment tank features a robust construction, combining the strength of fiberglass with the reliability of double wall containment. With its corrosion resistance, leak-proof design, and compliance with DOSH standards, it ensures the secure storage of hazardous materials. Experience peace of mind knowing that our FRP double containment tank offers exceptional durability, customizable options, and adherence to regulatory guidelines. Choose our environmentally-friendly solution for reliable and compliant storage of hazardous substances.
SKU :
FRP DOUBLE
Discover the superior quality and reliability of our FRP double containment tank. Built with the utmost precision, our tank ensures the safe storage of hazardous materials. With its corrosion-resistant properties and double wall construction, it provides a robust barrier against leaks and spills. Our FRP double containment tank is designed to meet DOSH standards, guaranteeing compliance and peace of mind. Choose our customizable solution for secure and compliant storage of hazardous substances. Trust in our FRP double containment tank for unmatched durability and environmental protection.

PRODUCT : Fiberglass reinforced plastics double containment tank
SIZE : 1000 milimeter x 1000 milimeter x 150mmH
with Flange 50mm
Wall Thickness : 4-5mmT
Method : Handlay
Origin of Country : Malaysia
Resin : orthohpatlic or Isophatlic resin ( available in Vinyl Ester Resin )
Color : Grey ( customizable to your desi
instalation : Exclude
Take control of your storage needs with our customizable FRP double containment tank. We understand that every industry and application is unique, which is why we offer tailored solutions to meet your specific requirements. With our expertise in FRP technology, we can design and fabricate a double containment tank that perfectly matches your storage capacity, dimensions, and site constraints.
Our skilled team will work closely with you to understand your needs and provide expert guidance throughout the customization process. Whether you require additional fittings, specific access points, or specialized lining materials, we have the capabilities to accommodate your requests.
When you choose to customize your FRP double containment tank with us, you benefit from our commitment to quality and reliability. We use top-grade materials, advanced manufacturing techniques, and rigorous quality control measures to ensure that your tank meets the highest industry standards.
Not only will your customized FRP double containment tank offer superior strength and durability, but it will also provide the peace of mind that comes with a secure storage solution. Our tanks are designed to withstand corrosive substances, prevent leaks, and protect the environment.
Contact us today to discuss your unique requirements and start the customization process. Trust us to deliver a tailor-made FRP double containment tank that meets your exact specifications, ensuring efficient and compliant storage for your hazardous materials.
Related Products