ABOUT MUI FATT
Founded in 1983, Mui Fatt Group of companies has more than 20 years experience in manufacturing polyethylene and fibreglass-reinforced composite products. Our custom-engineered products are used in such diverse sectors as chemical/petrochemical, power, water/wastewater, microelectronic, pharmaceutical, residential and municipal councils, Our wide range of products include Water and Chemical Tanks, Waste Water Treatment System, Pultrusion products, Bath Wares, Waste Bin and Landscaping. We also undertake customized or OEM products.
From our Headquaters in Klang. Malaysia, the Mui Fatt Group of Companies oversees 9 subsidiaries with factories all over Malaysia. We are well supported by more than 200 distributors. We also exporting product to Singapore, Vietnam, Dubai, Indonesia & Brunei.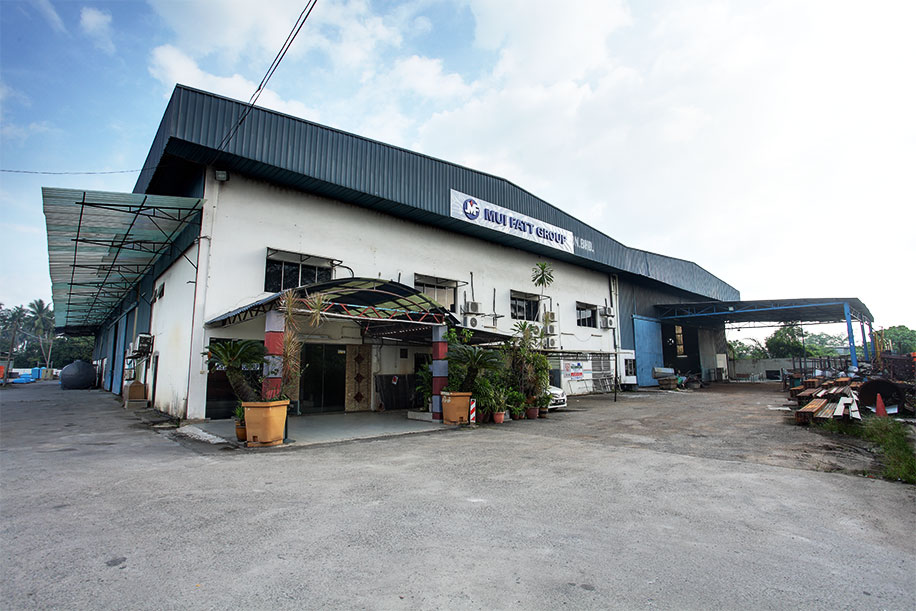 Our philisophy and strength has always been large selecion, competitive pricing, high quality, one-time delivery and product guarantees. With our strong relationship and continuous support from our supplier's.
In recogniton of our outstanding achievements, we were awarded the prestigious Golden Bull Award in 2004, which honours the best SMEs in Malaysia. In the same year we were also awarded the ISO 9001:2008. Our commitment in producing high quality products with proven track regords was recognised by local governing authorities which have endorsed our products for their projects. Listed are some of these authorities:
Ministry of Housing and Local Goverment
Ministry of Energy, Water and Comminication
Kementerian Pembangunan Brunei Darussalam
SPAN (Suruhanjaya Perkhidmatan Air Negara)