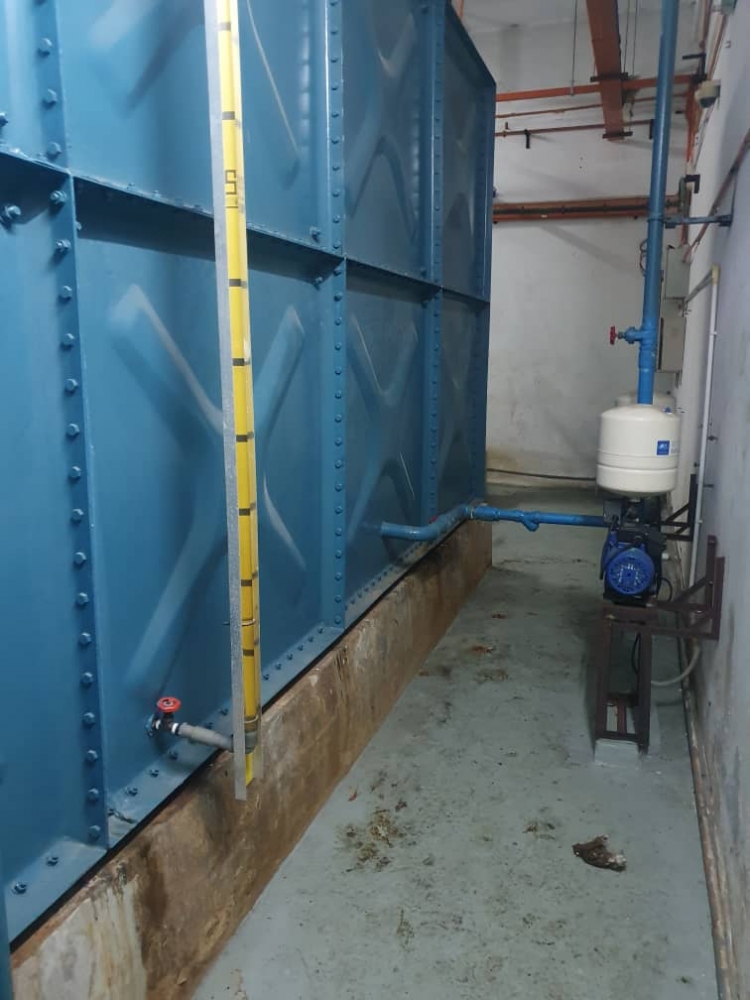 TANGKI PANEL PIPING INSTALLATION & PUMP SERVICE
stainless panel tank installation or FRP panel tank installation piping & pumping services.
SKU :
REPAIR 4
STAINLESS STEEL PANEL TANK / FRP PANEL TANK INSTALLATION , PIPING , PLUMBING SERVICES. Call us now https://linktr.ee/Ahboy8989 ! for quote and details

---

Need a repair of FRP panel tank or Stainless Steel Panel Tank? Our specialist are there ready to help you inspect and quote a repairing cost.
hassle free, let our specilist go your site and check out the tank leakage.
FRP Tank Buldging,
FRP tank leaking,
FRP tank piping services
FRP tank pump replacement
FRP panel tank not cover in warranty.
Masalah kebocoran tangki??Kami memberi kepakaran& perkhidmatan lawatan tapak untuk menyelesaikan segala isu kebocoran terhadap kesemua jenis tangki air diluar & di dalam bangunan Perkhidmatan lawatan tapak termasuk pemeriksaan keseluruhan aliran air ke tangki tersebut serta nasihat untuk mengurangkan kos kerja kerja penyelenggaran SILA hubungi kami untuk keterangan / matlumat lanjut .https://linktr.ee/Ahboy8989

Question : What if its not MUI FATT BRAND panel tank?
Answer: NO WORRY ! We accept panel tank of other brand, let our specilist check your tank first, if tank still looking good and there is minor leakage on the tank, we will replace the broken panel and replace new one like new.

Question : Is there a 'Warranty Period" after repairing other brand panel tank?
Answer : Yes, we give a period of 3month grace period after we repair the leaking panel tank.

Question : what is need to maintence Panel tank to avoid tank leaking?
Answer : Regular check the pump, ensure panel tank are always filled with water. Due to water crissis are often and regular in Malaysia, we suggest client to check installed panel tank regularly. call us to provide package on service to maintain panel tank. if there is a leaking on the tank, it is more advicable to change the rubber sealant of the panel tank

SIDE NOTE : Normally panel tank under Malaysia's Product Standard and SIRIM & SPAM approval, it should 8 year out door manufacturing warranty &
10 year in door manufacturing wrranty. Check your tank supplier for request for repairing first. As for Mui Fatt brand of panel tank, usually warranty certified are issue upon completion of installation. Peny-Wise and Pound-Foolish, choose reliable supplier so that you get customer services on your tank warranty. We are almost 20 year in the market and we still provide best services to our customers.

Let me solve your headache, call us now ! https://linktr.ee/Ahboy8989
Related Products