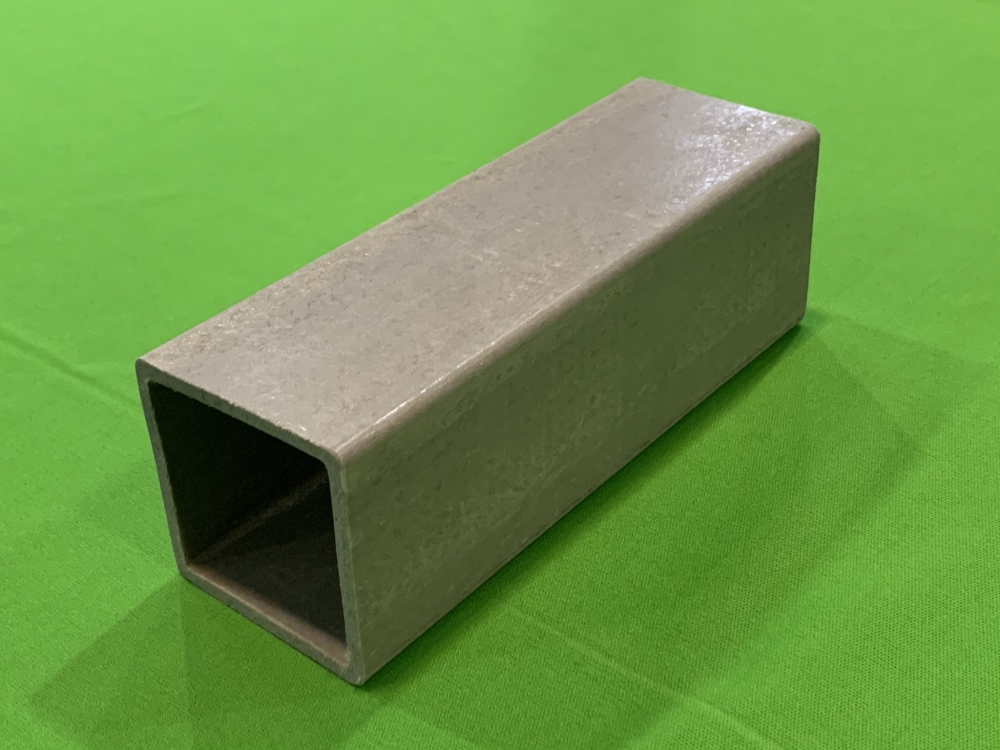 FIBERGLASS SQUARE TUBE 2x2
Fiberglass Composite Structural Profile (Pultrusion/FRP-GRP Sturctural Profile) for building & Cooling tower is a composite material which are light weight; rust-free; corrosion resistant and chemical compatible. (comply Fire Retardant/ Flame Resistant Standard to building standard are available upon request) Alternative material to replace steel structural shapes. FRP pultrusion similar to extruded aluminum & steel or Wood shape profile for wide range of marine and other application.

Komposite Gentian Kaca profil struktur / bentuk structure adalah ringgan berbanding dengan besi; tahan kakisan serta serasi dengan bahan kimia. Sesuai untuk menggantikan besi dan kayu untuk aplikasi lain seperti lokasi berhampiran laut di mana kakisan sering berlaku. Flame Retardant & Fire Resistant to standard bangunan composite material juga terdapat.
SKU :
SQ - 50.8 x 50.8 x 3.18
Product Name : FIBERGLASS SQUARE TUBE 2x2
Model SQ - 50.8 x 50.8 x 3.18
Size (Metric): 50.8 mm x 50.8mm
Size (imperial-Inch): 2 inch x 2 inch
Thickness : 3.18mm or 1/8 inch
Resin : Isophatalic
Color : RAL 7035 Light Grey
(product in Fire Resistent to ASTM E84 are available upon request )
(Special Color available upon request)
Application : Platform ; sturctural supports
For more technical details please contact us via whatsapp or email sales@muifatt.com.my
Related Products