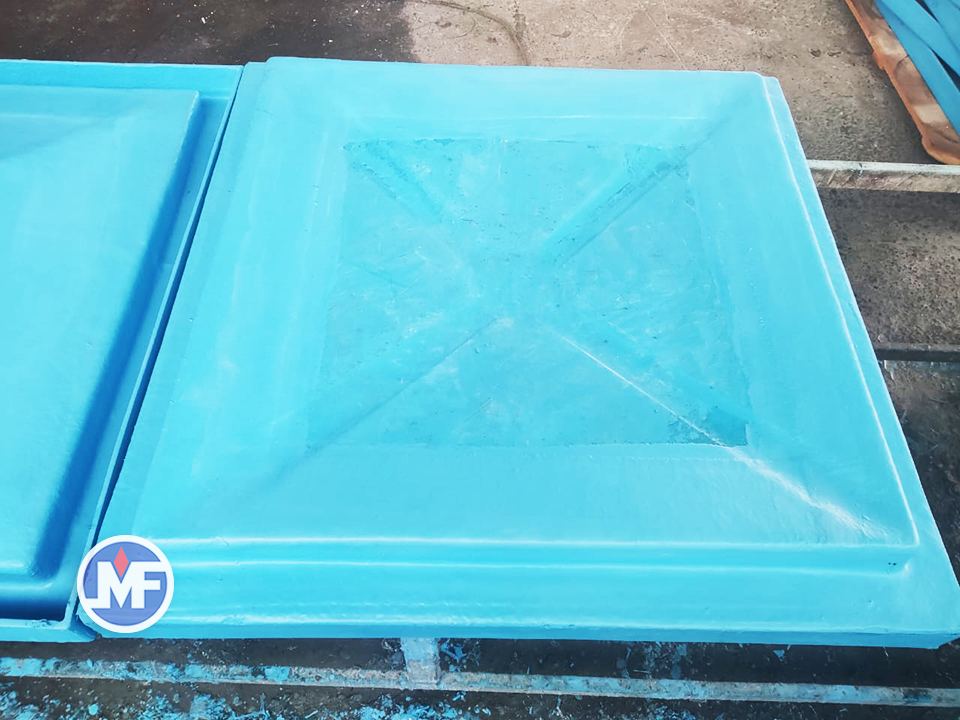 GRP Insulation Sectional Panel Tank 38mmT
GRP FPR Sectional Panel Tank with Polyurethane ( PU ) Foam. The insulated panel tank is very good for storing chill/cold water to maintain the temperature. The benefit of FRP Sectional Panel Tank installation easy to carry out and can be design up to large capacity with additional insulation and good quality of composite plastics fiberglass provide durability to the tank.
SKU :
Insulation Panel
GRP/FRP INSULATED SECTIONAL PANEL TANK
Material: Fiberglass-Orthophatlic
Manufacturing : Contact Molding
Insulation: Polyurathane Foam ( PU)
Insulation Thickness : 20mm, 1inch, 1.5inch/38mm
Jacket Thickness : 2mmT with Gelcoat
Color : Riveria Blue ( Mui Fatt Standard )
Certification : SIRIM & SPAN for Panel Tank only.
Installation of Insulated Panel tank by our Sub-Contractor at site
Concrete plinth are excluded.
-----------------------------------------------------------------------------------
GRP/FRP TANGKI PANEL BAHAGIAN TERTEBAT
Bahan: Fiberglass-Orthophatlic
Pembuatan : Contact Molding
Penebat: Buih Poliuratana (PU) Ketebalan
Penebat: 20mm, 1 inci, 1.5 inci/38mm
Ketebalan Jaket : 2mmT dengan Gelcoat
Warna : Riveria Blue ( Mui Fatt Standard )
Persijilan : SIRIM & SPAN untuk Tangki Panel sahaja.
Pemasangan tangki Panel Bertebat oleh Sub-Kontraktor kami di tapak
Alas konkrit dikecualikan.
Related Products