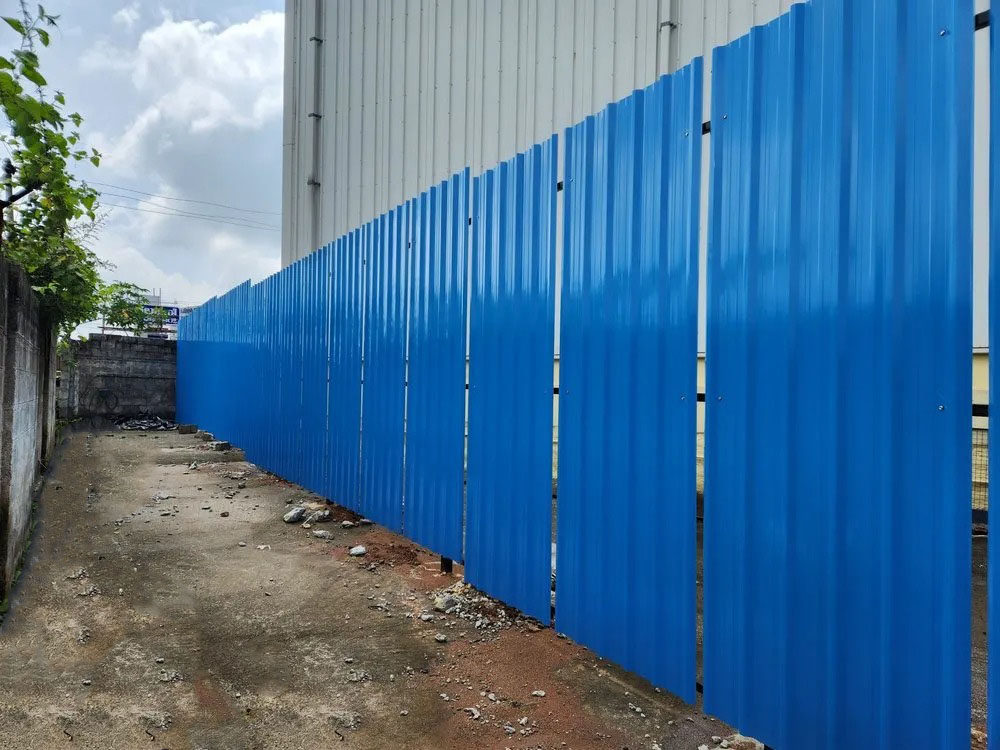 FRP Site Hoarding Sheet
Fiberglass-Reinforced Plastic (FRP) Roofing presents a promising alternative to traditional site hoarding materials in Malaysia's construction industry. Its corrosion resistance, lightweight nature, low maintenance requirements, customizable design, and environmentally friendly properties make it an ideal choice for developers seeking cost-effective and sustainable solutions.
SKU :
Roofing Sheet
FRP roofing sheets are a type of plastic composite sheet that can be used for both residential and commercial buildings. They are lightweight, durable, and rust-free, which makes them an ideal option for site hoarding. These sheets can be customized to fit the required size and shape, making installation easier. Additionally, FRP roofing sheets are suitable for coastal and tropical environments due to their resistance to rust and high moisture levels. They are also suitable for industrial and agricultural applications due to their chemical resistance and long-lasting properties. Contact us for more information, size dimensions, or to request a sample.
Thickness : 1.0mm, 1.2mm, 1.5mm, 1.8mm, 2.0mm
Width : Various, please contact us for more details
Length : Standard 3m or 6m or Cut to Size
Resin : Orthophatlic Resin (General Purpose Resin)
Color (1) : Transparent - Clear, Skyblue
Color (2) : Solid - Grey, Dark Grey, White, Sky Blue

Remark :
i) Resin specification for other chemical compatibility is available
ii) Fire-Retardant For roofing sheet with Fire-Retardant properties is available as well
iii) To avoid wastage, it can be ordered to a specific length aside from the standard length
iv) New profile can be requested
v) Setup cost will be charged if Minimum Order Quantity is not met.
vi) Color can be customized as per customer request
Related Products