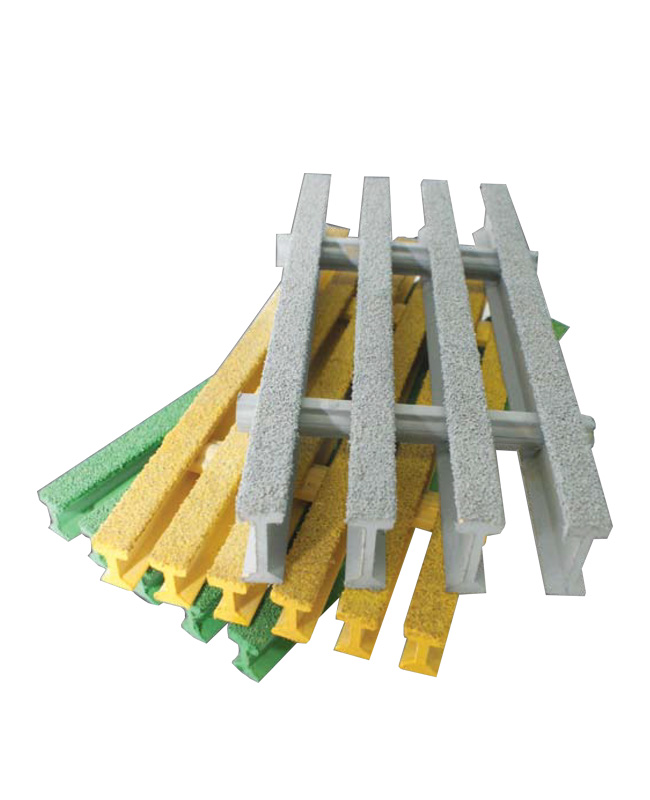 FRP Grating System
SKU :
st-001
TRUGRID® FRP Grating Systems provide a cost effective, functional solution for all flooring, walking, decking and traffic areas where superior performance in adverse conditions and corrosive environments is paramount.
All TRUGRID® FRP Gratings offer standard bearing bar and cross tie centers in standard panel sizes, but because they are built from versatile component parts, other centers and panel sizes can be quoted upon request.
An option for all TRUGRID® FRP Gratings are the angular quartz, an epoxy bonded anti-slip surface for applications requiring maximum safety compliance at the work place.
Assembling TRUGRID® from pultruded components not only enables versatility in components and sizes, but also permits choice of raw materials required to suit specific applications.
Standard Product
TRUGRID® FRP Grating System
A grating system using I-shaped pultruded bearing bars held together by a patented system of two pultruded cross tie components. These cross ties provide a mechanical lock and fixed spacing for each bearing bar, and also provides a flush top surface. Structural adhesive is also applied at each joint.
Benefits:
All TRUGRID® FRP Grating products have advantages that pultruded components inherently provide :
• Corrosion Resistant
• Fire Retardant
• Light Weight
• Electrically Non-conductive • Shape Versatility
• Low Thermal Conductivity
• Resistance to Chipping and Cracking • High Fatigue Strength
• High Impact Strength
• Predictable Physical Properties
• Repeatable Physical Properties
• Transparent to Electromagnetic waves