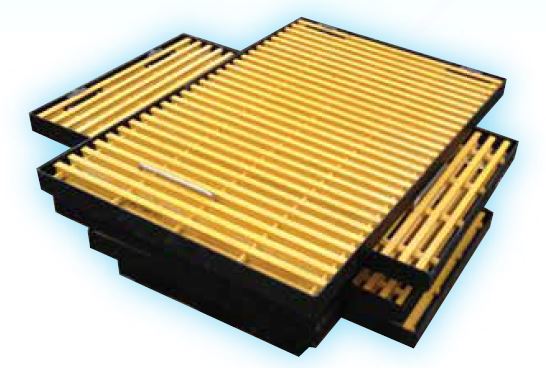 FRP Grating C/W MS Frame
SKU :
FRP Grating C/W MS Frame
Details
Pultruded FRP (Fiberglass Reinforced Polyster) Grating
MS Hinges (Welded to Metal Frame)
MS Fish Tail

Dear customer,

SIRIM STANDARD BS 4592 – Part 4 Glass Reinforced plastics GRP Opening Bar Gratings are for MuiGrate-Pultruded Grating. (Refer to MuiGrate SIRIM certificate. )

For molded grating MG which is our new product range, where it should fall under BS 4592 Part 6 Glass Reinforced Plastics GRP Moulded open mesh grating and this standard is not classified in SIRIM STANDARD by SIRIM QAS International Sdn Bhd (+603 5544 6400). They are unable to conduct product certificate for our company and kindly refer to them.

For your enquiry Mold Grating MG25-38 are tested in house for up to 7.5kN (General Duty for pedestrian traffic) and deflection less than 10mm according to BS 4592 Part 6.

Thanks you.
Related Products