We are hiring!
23 Feb 2023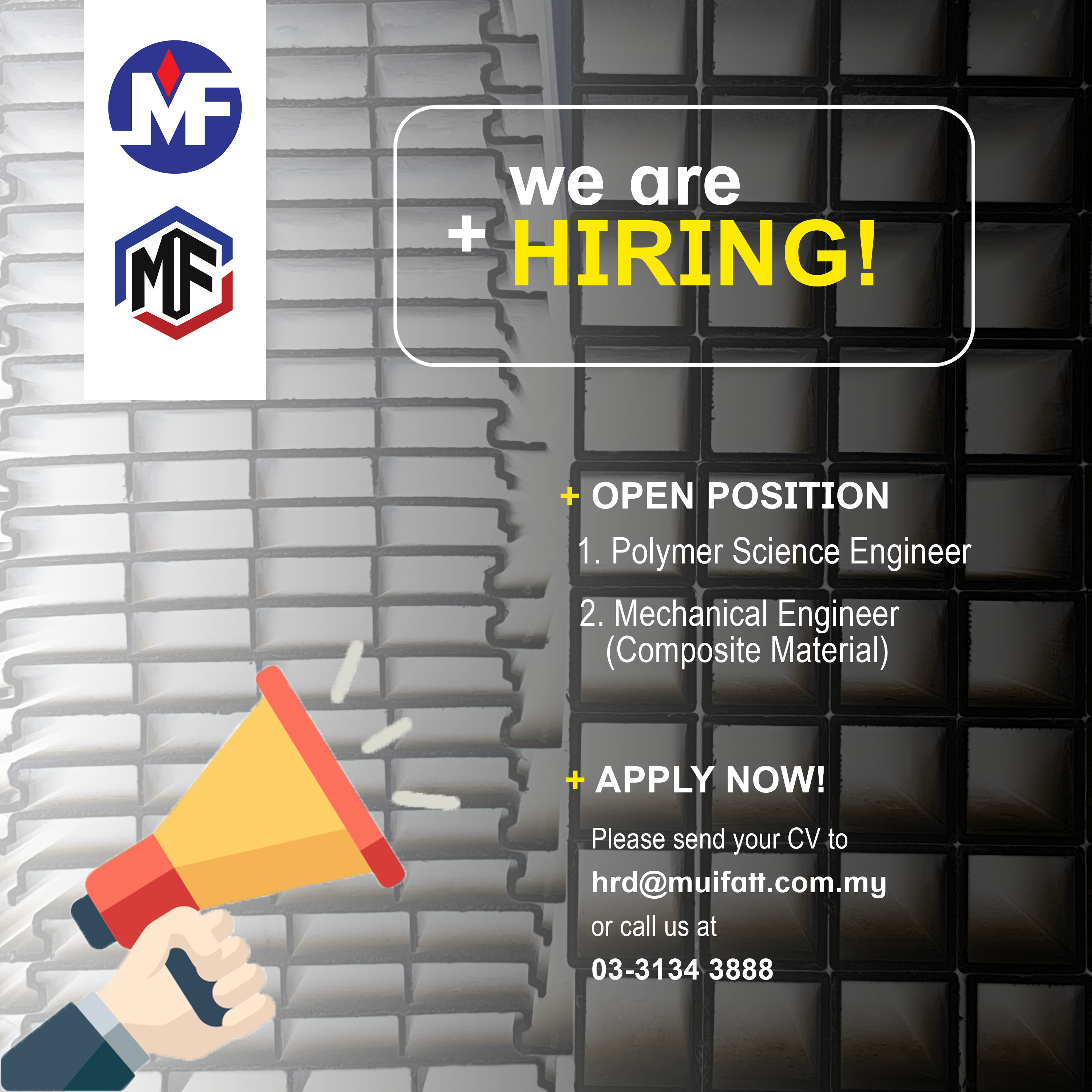 Polymer Science Engineer
Requirements:
Fresh Graduates from Diploma or Degree in Polymer Science are encouraged to apply
Excellent hands-on chemical skills
High intelligence, creativity, and the ability to innovate your way through difficult problems
Required Skills:-
Material Selection
Cost Analysis
Research and Development
Quality Assurance
Mechanical Engineer (Composite Material)
Requirements:
Fresh Graduates from Diploma or Degree in Mechanical (Composite Material) are encouraged to apply
Knowledge of mechanical AutoCAD and 3D modelling are an added advantage
Proactive and willing to learn
Required Skills:-
Design Knowledge
Sharp Analytical Thinking
Good Numerical Skill
Please send your CV to hrd@muifatt.com.my
Or call us at 03-3134 3888
More about Mui Fatt Group of Companies
Founded in 1983, Mui Fatt Group of Companies has more than 30 years experience in manufacturing polyethylene and fibreglass-reinforced composite products. From our Headquarter in Klang, Malaysia, the Mui Fatt Group of Companies oversees 9 subsidiaries with factories all over Malaysia.
Our philosophy and strength has always been large selection, competitive pricing, high quality, one-time delivery and product guarantees. Our success is also attributed to our dedicated workforce. We believe in investing in a flexible and horizontal organisational structure because we place a high value on openness and loyalty to each other. In Mui Fatt, a multi-cultural society is not a lofty idea, but an everyday reality.
---